Testimonials
I have just used the Absolute Tax VAT Filer - and it was so stratightforward. I am both impressed and relieved. Having worked in IT for 32 years I was delighted from the start. The intro video on the Absolute Tax website gave clear and detailed instructions of how the VAT Filer works and it was all completely true. The software does exactly what it says on the tin! I had been prepared for hours of trial and error but My first MTD VAT submission has gone completely without a hitch in about 30 minutes from start to end. Thankyou Absolute Tax for making what seemed like a daunting and perilous task easy, reliable and reassuring.
---
Yes the software was brilliant, easy and was exactly what we was looking for. As all our accounts are recorded on simple excel spreadsheets, using the software to link the data with a few clicks was perfect for our style of accounting. When submitting the VAT filer to HMRC, in less than a minute it was done, very easy and user friendly. We would definitely recommend this software to any business who uses Excel spreadsheets for their accounting.
---
Having always filed my VAT returns by hand, and not using software to keep my VAT records given that I only have about 50 invoices a year, I wanted a VAT filer that was straightforward to use.  I looked at other software recommended by HMRC and all were far too complicated for me.  I found that Absolute very much met my needs.  From the introductory video it was clear that the Absolute VAT filer had been designed with people like me in mind.  I found it easy to use, the programme was based on familiar software (Excel) and the guidance was clear.  I was impressed with the support I received.  My first submission went without a hitch.  I am now confident that by using Absolute VAT Filer I am able to manage the changes that HMRC are introducing as of April 2019.
---
The software was easy to use and with the support of your team to talk through it went through quickly and our Vat return was paid within days. 
---
As a Microsoft Excel user I needed to find a way to link my current spreadsheet to the new HMRC VAT system (Digital VAT) I came across the excel filer created by Absolute Accounting online, after viewing a short online video which showed me the simplicity of using it I decided to go with it. I have now had the opportunity to use it in real time, filing my first VAT quarter as part of the HMRC trial and I can confirm it works great, a good bit of kit at a responsible price for the excel user.
---
Great Service today and so easy , being a absolute novice with XL etc it was so simple. Many Thanks once again. I am very confident going forward using this software and would recommend this to absolutely everyone.
---
I would recommend the MTD Vat Filer software as it is a cost effective, simple to use solution with good support from the Absolutetax team.
---
I found the software easy to use and the support from Absolute was very helpful.
---
Like a lot of IT contractors, my requirements are pretty simple. I maintain my accounts in Excel, and all I really need is some automated way of submitting my VAT return via the API. MTD VAT Filer has allowed me to do that. Once I'd got the username and password, it took me about 5 minutes to set up the links and make the submission. All in all, very painless, and definitely recommended for other people with similar circumstances to mine.
---
I had been concerned about the introduction of MTD for VAT for some time, mainly because I could not see how to avoid the significant cost and time commitment of signing up to a software supplier for a range of services that I did not need.  I do the accounts, payroll and VAT for three very small family businesses and have always used my own homemade Excel spreadsheets entirely successfully. I was very relieved when I found Absolute VAT Filer that appeared to be a piece of simple bridging software.  Despite some slight reservations based on my inbuilt scepticism, I have found the system does exactly what it is meant to do.  I had a minor hitch when submitting the first return, but Absolute responded instantly and resolved the issue. So I have already filed my first return (to 31/12/18) and will submit for another company after the end of this month.  I have set everything up for that company and am confident it will go smoothly. I have no reservations about recommending Absolute to anybody who loves their own Excel spreadsheets and simply wants bridging software to comply with MTD for VAT.
---
I used it and found it straightforward. It dispels a lot of the myths surrounding MTD.
---
MTD Myths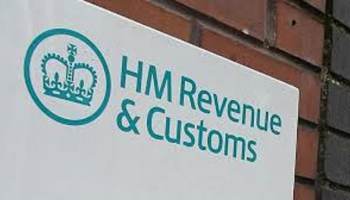 Absolute want to set the record straight about what is and what is not required for MTD.
Myth #1 - Businesses will have to buy new accounting packages. Wrong! You don't need to buy a new accounting system even if your current package is not MTD compatible or you use Excel spreadsheets.
Myth #2 – Businesses won't be able to use spreadsheets after 2020. Wrong! As long as you use MTD compatible bridging software to digitally link your spreadsheets to HMRC's MTD system, you can keep using Excel.
Myth #3 – Businesses will have to post transactional data as well as the usual VAT return data. Wrong! VAT registered businesses will only need to submit the same 9 boxes of data they currently complete on their VAT returns.
Don't believe the hype. There is a cost effective, simple to use MTD compatible solution……. Absolute's Excel VAT Filer bridging software.